Orange Coast Title Company
We take great care to adhere to CFPB Regulations and Best Practices

Orange Coast Title - Best Practices
Orange Coast Title Company and its Family of Title Companies, a leading provider of title and escrow services nationally based in Santa Ana, CA is proud to announce that in March of 2014, they were among the first companies in the real estate industry to have completed its SSAE 16 Service Organization Control (SOC 1 Type I and Type II) (the "Report") examination and was Certified for both with "NO EXCEPTIONS" to the American Land Title Association's (ALTA) "Best Practices" protocols. This includes all 26 of the companies which compromise OCT's Family of Companies. This list includes:

ORANGE COAST TITLE COMPANY

CALIFORNIA TITLE COMPANY

EQUITY TITLE AGENCY, INC. (AZ)

EQUITY TITLE AGENCY, LLC (CO)

EQUITY TITLE ASSOCIATES I, LLC

EQUITY TITLE ASSOCIATES II, LLC

EQUITY TITLE ASSOCIATES III, LLC

EQUITY TITLE AGENTS II, LLC

EQUITY TITLE, LLC (NV)

ESCROWDESK, LLC

FINANCIAL PROCESSING SYSTEMS CORP.

FIRST CENTENNIAL TITLE COMPANY OF NEVADA

INTEGRATED LENDER SERVICES, INC.

JLM CORPORATION

LAURELTREE INSURANCE SERVICES, LLC

LAURELTREE INVESTMENTS, LLC

LAURELTREE PROMOTIONS, LLC dba L T WHOLESALERS, LLC

NATIONAL ASSET MANAGEMENT GROUP

ORANGE COAST TITLE COMPANY OF NORTHERN CALIFORNIA

OCTNC PARTNERS I, LLC

OCTNC PARTNERS II, LLC

ORANGE COAST TITLE COMPANY OF SOUTHERN CALIFORNIA

OCTSC PARTNERS I, LLC

OCTSC PARTNERS II, LLC

REAL ADVANTAGE, LLC

REAL ADVANTAGE TITLE INSURANCE COMPANY

View the entire Press Release Here: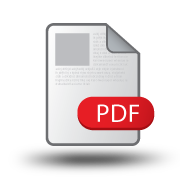 OCT FOC SSAE Certification Press Release