What's Hot and What's Not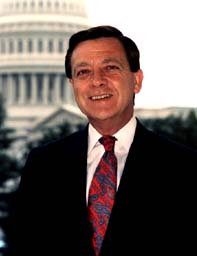 Volume 23 Issue 12
December 2017
---
By:
U.S. Senator John Seymour (ret.)
NATIONAL ECONOMY: As we head into the final month of 2017, our national economy is looking the best that it has for the entire year and the prospects for a fast start in 2018 are very "bright."
October's new job numbers came in at 261,000 and the national unemployment rate "ticked" down to 4.1% according to the U.S. Department of Labor. Since the beginning of this year, the unemployment rate has decreased by 0.7% and the number of people employed has risen by 1.1 million.
The Labor Participation rate, in October, decreased by 0.4% to 62.7% and has remained relatively steady throughout the year.
Wages have begun to increase, rising 2.5% over the period of September 2016 – 2017. October saw a 0.4% increase in wages. This follows a 0.4% increase in the previous month of September.
Hurricanes Harvey, Irma, and Maria caused an estimated $252 billion in property losses and have yet to show the positive economic effects of replacing and re-building their destruction. Gross Domestic Product (GDP) for the third quarter has been revised upward to 3.3%. Economic estimates for the fourth quarter Gross Domestic Product (GDP) remain at 3% with positive holiday shopping expectations.
The Consumer Confidence Index rose to 129.5 in November. That's the highest level in the last 17 years.
The best economic estimates for holiday spending are for a total of $1 trillion.
Although "Black Friday" drew 4% fewer shoppers than in the previous year of 2016, "on-line" shoppers increased by more than 8% compared to one year ago. "Cyber Monday" is estimated to bring in a total of $6.6 billion to retail stores and on-line cash registers.
According to Goldman Sachs our 2018 economic growth will rise by 4%.
THE FED WATCH & MORTGAGE RATES: Currently the Federal Reserve borrowing rate for member banks is 0.50% - 1.25%. At their last meeting on October 31 – November 1, Chair Janet Yellen and her merry band of interest rate setters; the Federal Open Markets Committee (FOMC) took "no action."
Yellen and the FOMC have not taken any "action" in their last seven meetings this year; however, there is a 50-50 chance that they will raise rates at their meeting, December 12 – 13.
James Powell, President Trump's choice to replace Janet Yellen as Chairman is about to be confirmed by the Senate.
According to the Mortgage Banker's Association (MBA), the interest rate for a fixed rate 30-year mortgage with a 20% down payment, rose this week 2 basis points to 4.20% from 4.18% in the prior week.
CONGRESS & THE WHITE HOUSE: With Congressional recess scheduled for December 15 through the 29th, we will see more actions taken than we have seen all year.
Topping the "action" list is tax reform, followed by the budget resolution to avoid a federal government "shutdown" by December 9th. Tied to the budget resolution will be some form of immigration reform. There is also the possibility of taking up a major Obamacare healthcare reform measure, jointly sponsored by Senators Lamar Alexander (R) and Patty Murray (D).
As we go to press with this issue of my newsletter, the full senate is debating the Senate version of the federal tax reform bill. They are scheduled to vote later today. I expect that they will approve the bill and send it to conference with the House.
The major provisions that will be dealt with include (1) lowering the maximum corporate tax rate to 20%. (2) Eliminating and/or reducing the deductibility of state and local taxes from federal taxes. (3) Reducing the amount of maximum home mortgage interest deductions from $1,000,000 to $500,000. (4) Limiting the "cost" of the package to a $1.5 trillion increase in the federal deficit.
The flexibility in the final form of the bill is greater in the House than it is in the Senate. Garnering 50 votes, with a "tiebreaker" vote from Vice-President Pence, will be difficult to achieve. The "odds makers" are giving a 60% chance for final passage.
The pending budget resolution is more problematic, requiring 60 Senate votes, according to current Senate Rules. If no action is taken by December 9th, the federal government will not have the authority to pay its' bills and will be forced to "shutdown."
When the federal government stops paying its' bills, the affected citizenry, from healthcare to defense, blames the Republican party who currently holds majorities in both houses of Congress as well as the White House.
The Democrats want to leverage their part of the required 60 votes to enact immigration reform including reinstatement of "DACA" protection of illegal immigrants born in the U.S. and amnesty for all other illegal immigrants.
Republicans can either negotiate a settlement of immigration reform or change the Senate rules that would reduce the currently require 60 votes to a majority of 51.
It is likely that the Senate will not act by December 9th; however, they will extend the deadline to December 19th with hopes of some agreeable settlement.
The "Alexander – Murray" healthcare reform bill is ready to go for a Senate vote when Senate Majority Leader, Mitch McConnell orders it.
As if Congress doesn't already have a "full plate," they are additionally faced with the explosive issue of Sexual Assault and Sexual Abuse.
Senator Al Franken (D) and Congressman John Conyers (D) are facing expulsion from office from allegations of Sexual Assault and Sexual Abuse.
Alabama Senate candidate Roy Moore (R), faces sexual allegations from under aged females and has lost the endorsement of numerous Republican Senators as well as financing from the Republican Party; however, Moore maintains the support of President Trump, who, himself faced sexual misconduct allegations in his presidential campaign.
Major political figures are not alone in this sexual scandal, major media figures, Hollywood magnates led by Harvey Weinstein, and other leaders in the private sector, are faced with similar charges and removal from office.
The surprising eruption of women speaking out, heretofore, has been relatively muted out of fear of job loss or career damages. Now, thanks to the courageous women who have found the vocal strength to demand accountability and change, the ugliness, shame, and fear will be greatly diminished. I'm reminded of the words from 19th century British political leader, Lord Acton. "Power corrupts and ultimate power corrupts absolutely."
The greatest deterrent to the abuse of power is "transparency." The more that our policies and procedures, in all sectors of our society, allow for the public light to expose our actions, the greater the opportunity to contain the negative side of power.
NATIONAL HOUSING MARKET: The housing market has been the one sector that has been slow to recover in the overall economy. However, the National Association of Realtors (NAR) reported a strong rebound in pending home sales for the month of October.
The Realtors Pending Home Sales Index, sales in escrow but yet to close, rose 3.5% to 109.3 in October. That's up from 105.6 in the previous month of September.
According to NAR, existing inventories of unsold homes have continued to decrease every month. The shortage continued in the month of October, being the lowest since 1999. NAR Chief Economist, Lawrence Yun, said "Until new home construction climbs even higher and more investors and homeowners put their home on the market, sales will continue to severely trail underlying demand."
The national median existing-home price this year is expected to increase around 6%. In 2016, existing sales increased 3.8% and prices rose 5.1%.
The National Association of Homebuilders (NAHB) reported strong sales for the month of October, reaching a 10-year high with a 6.2% increase compared to September. Year to date sales is 8.9% higher than in 2016.
The unsold inventory of new homes for October was 282,000 units, a 4.9 months' supply at the current sales pace.
New housing construction starts rose strongly during the month of October with a 13.7% increase over the previous month.
"We are seeing solid steady production growth that is consistent with NAHB's forecast for continued strengthening of the single-family sector," said NAHB's Chief Economist Robert Dietz. "As the job market and overall economy continue to firm, we should see demand for housing increase as we head into 2018."
CALIFORNIA ECONOMY: The Golden State's economy created 31,700 new jobs and the Unemployment Rate fell to 4.9% during the month of October, according to the State's Economic Development Department (EDD).
The largest number of new jobs were seen in the Leisure & Hospitality Industry with a gain of 15,300 new jobs. Education and health services recorded 8,500 new jobs and government added another 4,800.
Four industry sectors reported job losses during October. Professional and business services, manufacturing, and "other" services reported a total of 4,000 jobs lost for the month.
The five counties reporting the lowest unemployment rate were San Mateo, 2.5%, Marin, 2.6%, San Francisco, 2.7%, San Luis Obispo, 3.2%, and Orange, 3.3%.
The five counties reporting the highest unemployment rates were Imperial, 20.9%, Tulare, 9.4%, Colusa, 8.6%, Fresno, 7.8%, and Merced, 7.2%.
New and higher gas and transportation taxes went into effect as of November 1st. A 12 cent per gallon excise tax, a 20 cent per gallon increase on excise taxes for diesel fuel and an emissions tax on "zero" emission vehicles ranging from $25 to $175 per year fee.
BROWN'S BULLET TRAIN IS OUT OF FUEL: According to Governor Brown's High Speed Rail Authority, with the loss of a $643 million federal grant, questionable reliability on $500 million per year from California's Cap 'n Trade Emissions fund and exhausted transportation bond funds. Governor Jerry's $68 billion choo-choo appears to be out of gas.
More delays to the first 119-mile leg have been announced by the Governor's Rail Authority. The required environmental reports were due next year and have now been delayed until 2022. No surprise that construction timelines and budgetary cost targets will also fail to be met.
The rail authority announced that the first 119-mile leg will suffer from a $1.7 billion cost overrun.
The key executives responsible for the project are "jumping ship" faster than fleas from a just bathed dog.
The rail authorities Chief Executive resigned last June. The Deputy Chief Executive jumped ship late last year and the project's "risk" chief has just left. What is it that they all know, that we don't know?
The responsible act Governor Brown should take is to announce the project's failure, close down his Rail Authority, sell all the accumulated land parcels and repay all the debt borrowings.
I don't think that I will hold my breath, waiting for that to happen.
CALIFORNIA HOUSING MARKET: The California Association of Realtors (CAR) reports a slight uptick in existing home sales during the month of October.
Existing home sales increased by 0.8% in October compared to the previous month of September; however, sales were down 3.4% when compared to October of 2016.
The median price of an existing home sold in October was $546,430. That's down 1.6% from the previous month but up 6.1% compared to September of 2016.
CAR reported that a "stubbornly" low supply of homes for sale continued to plague the market, especially at the affordable price range.
Unsold existing housing inventories for October were a 3.0 months' supply compared to 3.4 months' supply in October of 2016. A "stable" market, historically, is a 6 months' supply of unsold inventory.
When existing home prices are analyzed on a price per square foot basis, the dramatic housing cost differences throughout the state are somewhat shocking. The three counties with the most expensive housing are San Francisco, $946/sq. ft., San Mateo, $888/sq. ft., and Santa Clara, $703/sq. ft.
At the other end of the spectrum are Kern, $133/sq. ft., Glenn, $134/sq. ft., and Kings $137/sq. ft.
THIRD QUARTER HOUSING AFFORDABILITY: Just 28% of California families were able to afford the median-priced single-family home during the month of October. A minimum family income of $112,000 was needed to make the $2,800 monthly payments including principal, interest, taxes and insurance after a 20% down payment of $111,360.
38% of California families can afford to buy the median priced condo at $440,000 during the month of October. An annual family income of $88,770 was required to meet monthly payments of $2,220 after a 20% down payment of $88,000.
Is it any wonder that 26.8% of California families live below the national poverty level? What a disgrace!
2018 HOUSING MARKET FORECAST: According to CAR's Chief Economist, Leslie Appleton Young, the existing home sales market will be pretty "flat." Her projections call for a 1% increase in sales with 416,700 units sold. The median priced home is expected to rise by 4.2% to $561,000.
Mortgage rates are forecast to increase slightly to 4.3% in 2018.
DISCLAIMER: This monthly newsletter is posted by Orange Coast Title Company and its family of companies. The opinions expressed herein are solely those of the author and not of management or their employees. Any criticisms, corrections or suggestions are always welcomed at jfseymour55@gmail.com.

SOURCES: LA Times, OC Register, Fresno Bee, Sacramento Bee, San Bernardino Sun, San Diego Tribune, Wall Street Journal, NAR, CAR, NAHB, MBA, CBIA, & CMBA.