What's Hot and What's Not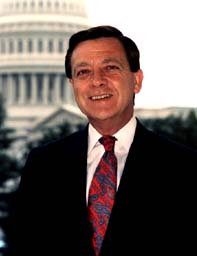 Volume 23 Issue 10
October 2017
---
By:
U.S. Senator John Seymour (ret.)
NATIONAL ECONOMY: How do you spell "Economic Disaster???" … H U R R I C A N E ! ! !
Harvey in Texas, Irma in Florida and Maria, in the U.S. Territory of Puerto Rico, have left in their wake, a total estimated $252 Billion in physical and projected economic loss.
Puerto Rico, already suffering from filing a national bankruptcy in May, additionally had been suffering from an infrastructure that had "crumbled" over the decades. Conditions of total poverty exist across their entire island.
Highways, electrical systems, cell phone and communication systems, water and sewage have been ravaged by time, lack of repair, maintenance and decades of neglect. Truck drivers without fuel for their vehicles are leaving thousands of huge containers of water, food, and medical supplies stranded at their ports.
It is not yet clear as to the amount and when the economic chaos will take its' toll on U.S. jobs and our Gross National Product (GDP).
The final revisions for the Second Quarter GDP are 3.1%, up 0.1% from previous estimates and the highest in two years.
Approximately 156,000 new jobs were created in the month of August, and the national unemployment rate remained unchanged at 4.4%. New job growth primarily took place in manufacturing, construction, professional and technical services, health care and mining.
Expectations for GDP during the third quarter are a "drop" of one-half of one per-cent as the "Hurricane Impact" begins to take its' effect.
Longer term prospects for stronger economic growth remain "positive." According to the Institute for Supply Management (ISM), surveys of manufacturing and non-manufacturing companies show the Manufacturing Index to be 57.5 and the Non-Manufacturing Index at 58.8%.
ISM Indexes project expected results over the ensuing six-month period. Any Index reading above 50 is considered to be indicative of stronger economic growth.
THE FED WATCH & MORTGAGE RATES: Fed Chair Janet Yellen and her Federal Open Markets Committee (FOMC) last met on September 19 & 20. As expected, they made no changes in the Federal Reserve interest rate charged to member banks and left all existing money supply policies unchanged.
With two meetings left this year, October 31st – November 1st, and December 12 and 13, expectations are for them to increase interest rates for member banks by 0.25% to 1.25% - 1.50%.
Mortgage lending continued its slow improvement pattern during the month of August. According to the Mortgage Bankers Association (MBA), their Mortgage Credit Availability Index (MCAI) rose 0.7% in August to 180.2. The MCAI measures the ease or difficulty for homeowners to borrow on their homes.
At the peak of the "sub-prime" lending cycle in June of 2006, the MCAI was 850. In February of 2009, the MCAI hit a low of 86.
Mortgage Loan delinquencies for homes during the second quarter of this year were 0.4%, that's down 0.1% from the first quarter.
The average interest rate for a 30-year fixed rate home mortgage, with a 20% down payment, rose this past week from 4.04% to 4.11%.
CONGRESS & THE WHITE HOUSE: After failing "twice" in the Senate, to repeal and replace Obamacare, President Trump and Congress have turned their attention to Federal Tax Reform.
The latest Republican healthcare reform bill; "Graham-Cassidy" failed by two votes, handing the President and Republicans an embarrassing and politically damaging defeat!
At best, the Republicans will have one more chance to "fix" Obamacare before the mid-term elections of 2018. Should they be unsuccessful, the Democrats will have an excellent opportunity to retake control of some or all of their 47 seat deficit.
Senate Republicans have a much better advantage with just 8 Senate seats at risk while Democrats will risk 23 Democrat seats plus 2 Independent seats, that consistently vote with them.
Nevertheless, without passing some form of healthcare fix, the Obamacare mess will be blamed on the Republicans.
However, rather than taking advantage of the Republican's dilemma, the liberal left wing of the Democrat party, led by Senators Bernie Sanders and Elizabeth Warren, have divided Democrat support, using the healthcare issue to push for Nationalized healthcare.
The American electorate is deeply and bitterly divided. Not since the Civil War has the "far right" and "far left" so dominated public opinion.
Exemplifying the deep political divide is President Trump, with the lowest voter approval ratings in recent history. His bombastic leadership, has to date, firmed up his far-right support, however, the support has come at the expense of continuing to lose voter approval in the historically important " middle of the road," moderate Republican and Conservative Democrat voters.
For political "junkies" like me, the potential of a contested Republican Presidential primary plus a back-alley Democrat cat fight may well write some new political history….Stay Tuned.
FEDERAL TAX REFORM: : President Trump and the Republicans have left the healthcare issue and moved on to a new, voter pocketbook issue, of tax reform.
Promising a reduction in Corporate taxes from 35% to 20% and middle-class tax reductions for a majority American taxpayers, the exact details have yet to be made public.
However, in trying to find ways to pay for this estimated $1.5 trillion to $2.5 trillion tax reduction plan, the elimination of existing tax benefits and "Tax Loopholes" have unleashed a chorus of "Don't tax me, Don't tax thee, Tax the guy behind the tree."
Initially, a strong negative reaction has come from "Middle Class" taxpayers in the wealthier states of New York, New Jersey, Illinois, Texas, and California.
Their "Bone of Contention" is the elimination of tax deductibility for state and local taxes paid, prior to calculating federal taxes due.
In California, the California Association of Realtors estimates that the elimination of deducting state and local taxes paid, prior to calculating federal taxes, will cost the average "middle-class" homeowner over $3,000 per year.
The National Association of Realtors (NAR) has (and continues to be) a fierce and vocal opponent of any attempt to reduce or eliminate the deductibility of home mortgage interest.
Currently a taxpayer can deduct home mortgage interest paid, up to a maximum of $1 million. NAR is concerned and watchful that rumored attempts to reduce the $1 million limit to $500,000is not included in the tax reform package.
The political "balancing" act to be achieved in enacting federal tax reform is comparable to a "one-legged" man walking a "tight rope"" at 1,000 feet.
The first "trillion dollars" of the cost of the proposal can be traded for economic growth and new jobs, arguing that the economic growth means more taxes will be paid; however, from that point, it gets "dicey" as you add to the deficit in order to pay for the proposed tax cuts.
And so, the political tax dance begins. Will it be meaningful tax reform to enable economic growth and millions of new jobs or will it be a tax shift and a tax shaft? …..Stay Tuned.
NATIONAL HOUSING MARKET: Existing-home sales continued to stumble during the month of August, slipping 1.7% compared to the previous month. The August downward trend represents the fourth month of sales "slippage" in the last five months.
Dwindling supplies of existing homes for sale are the chief deterrent to a stronger market.Unsold inventories of existing homes for sale dropped 2.1% in August and represent a 4.2 months' supply at the existing sales rate.
According to the National Association of Homebuilders (NAHB), new home sales for August were down 3.4% compared to the previous month. They are up 7.5% this year compared to last year.
The unsold inventory of new homes for sale represents a 6.1 months' supply at the current sales pace. Six months' unsold inventories have historically considered to be a "stable" new housing market.
New housing starts were down 0.8% for August compared to July. Single-family starts are up 8.9% compared to one year ago and multi-family starts are down by 6.5%.
A large part of our current "lackluster" economy is due to a struggling housing market with a weak supply of available existing housing product for sale.
President Trump and FHA could substantially assist the overall housing market and economy by providing incentives with reduced down payments and/or reduced mortgage rates on new homes for sale.
It is surprising that a "real estate guy," like President Trump, has not announced such a pro-housing strategy.
CALIFORNIA ECONOMY & HOUSING: The golden state's economic picture dimmed a bit in the month of August with the loss of 8,200 jobs and a rise in the unemployment rate to 5.1% from July's rate of 4.8%, according to the State Department of Employment & Economic Development (EDD).
Industries that suffered job losses were Leisure & Hospitality, 12,400, Professional & Business Services, 11,500 jobs. Other industries posting losses were government, mining, and logging.
The five counties posting the lowest unemployment rates were San Mateo 3.2%, Marin 3.4%, San Francisco 3.5%, Santa Clara 3.8%, and Napa 3.8%.
The five counties with the highest unemployment rates were Imperial 24.9%, Tulare 10.6%, Colusa 10.1%, Kern 9.4%, and Merced 9.1%.
Sadly, according to the U.S. Census Bureau, the golden state has the highest percentage of families, 23.4%, living below the national poverty level, when monthly housing and food costs are included.
California has become a "poster child" for "haves and have-nots." California's average apartment rent is $1,240. San Francisco's average apartment rent is $2,000, San Jose is $1,780, Santa Ana/ Anaheim $1,490 and Los Angeles, San Diego and Oakland are $1,390.
California's average housing cost is $437,000. San Francisco is $952,000, San Jose is $843,000, Santa Ana/ Anaheim $609,000, Oakland $567,000, Los Angeles $490,000, and San Diego $471,000.
In 1980, I was privileged to serve as the President of the California Association of Realtors. Recognizing that home prices were escalating at a "double-digit" annual rate, we felt the need to try to lead the way in addressing the coming homeownership crisis.
In 1980, CAR 's total public relations program was to ask public officials the question, "Where Will Our Children Live?" For my part, as President that year, I traveled the state giving speeches and meeting with elected officials on the subject of the looming housing crisis.
As I look back, in 1980 the average home price in California was $62,000, today it is $437,000. Obviously, I failed miserably in my mission to avoid California's housing crisis.
This past week, Governor Brown and State Legislators enacted a total of 15 bills to address California's housing affordability crisis. The bills created a new document recording fee of $75 per document on any real estate transaction other than a home purchase transaction.
In addition, they agreed to place a $4 billion statewide bond issue to finance affordable housing. They also enacted a new law to try to avoid lengthy environmental restrictions hindering the creation of new affordable housing.
Governor Brown and state legislators practically broke their arms in patting each other on the back, congratulating their accomplishment. However, at the end of the day, estimates from the State Legislative Analyst's Office, a non-partisan group, said that all of the bills included would add a maximum of 14,000 housing units per year. They also estimated that the need for affordable housing was over 100,000 units per year. That's an annual shortfall of 86,000 units.
What the Governor and State Legislators did not do in their tepid affordable housing efforts was:
(1) Reform the California Environmental Quality Act (CEQA) which has added an estimated three to five years in order to get a building permit for new housing.
(2) Reduce or eliminate local housing development fees that cost $15,000 to $30,000 per housing unit.
(3) Eliminate the requirement to pay "prevailing" or union wages to construct an affordable housing unit. That requirement currently increases housing construction costs by 10% to 15%.
Unless the issue of affordable housing is "truly" addressed, California's economy will soon begin to see a massive exodos of jobs and an increase in social problems between the "Haves & Have-Nots."
DISCLAIMER: This monthly newsletter is posted by Orange Coast Title Company and its family of companies. The opinions expressed herein are solely those of the author and not of management or their employees. Any criticisms, corrections or suggestions are always welcomed at jfseymour55@gmail.com.

SOURCES: LA Times, OC Register, Fresno Bee, Sacramento Bee, San Bernardino Sun, San Diego Tribune, Wall Street Journal, NAR, CAR, NAHB, MBA, CBIA, & CMBA.