Ask Mike
Our attorney answers your questions about real estate and title

Mike Kaluger is Vice President and Assistant General Counsel for
Orange Coast Title Company
and its subsidiaries. He has been a part of the Orange Coast Title family since 1993.
The information contained in the ASK MIKE column is provided for general information purposes only and is not intended to be a legal opinion nor legal advice nor is it intended to be a complete discussion of all issues related to the law. No attorney client relationship shall be deemed to arise hereunder. Every individual's factual situation is different and you should seek independent legal advice regarding specific situations. All information contained within pertains only to California law unless otherwise noted.
Do you want to send a question to Mike?
Ask Mike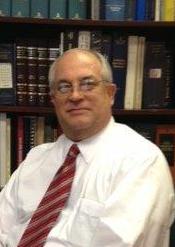 Deeds:
Question 1:
Is it possible to use a grant deed to add additional names to the ownership of a property? In other words, my wife and I are listed as the sole owners of a condo. While we don't want to give up our ownership share, we want to let my parents in on it as well, since they'll be contributing to the monthly mortgage payment and we'd like them to share in the resulting tax benefits. Additionally, I take it I can complete the deed myself and submit it to the county recorder?

Answer 1:
The short answer is yes, you can use a Grant Deed to add other persons to the title to your property. It wasn't clear, however, if you are asking whether you should use a Grant Deed as opposed to a Quitclaim Deed, but either one would work. Unlike a Grant Deed, which contains certain implied warranties of title, a Quitclaim Deed simply transfers whatever interest the Grantor may hold in the property, if any, at the time the Deed is executed and delivered. Whichever form of Deed you use, it would need to recite that you and your wife are conveying the property to you, your wife, and to your mother and father. It should also state the manner in which you are all taking title (e.g., as tenants in common, as joint tenants, etc.) You and your wife would need to sign the Deed in front of a Notary, and then it would need to be recorded in the office of the County Recorder in the county where the property is located.

You mentioned that you wanted to put your parents on title because they will be making a portion of the payments. However, you didn't indicate whether they had signed the promissory note to the lender along with you. If they didn't, you should be aware that the promissory note and Deed of Trust forms used by most banks and commercial lenders contain what is known as the "due on sale clause". Basically, it states that if the owners of the property transfer their interest, or any PORTION of their interest, to a third party, the lender will have the right to call the loan all due and payable. You might want to review your note and deed of trust to see if that clause is in there.

Finally, be aware that any transfer of an interest in real property can entail significant legal and tax consequences. Before executing the deed, you and your wife should first consult with your own attorney and/or tax adviser to determine what impact the transfer may have on your particular circumstances.

Question 2:
I'm trying to learn more about real estate and I've heard there are two different kinds of property deeds in California. Can you explain the difference?

Answer 2:
A grant deed is the most common deed used in California because of the implied warranties which protect the grantee. A grant deed implies that the grantor has not given any title or interest in the property to anyone else and that the property has no encumbrances or loans on it, except for those specifically disclosed in the purchase and sale agreement. With a grant deed, the grantor typically gives the property free and clear to the grantee. More than 90
percent of the deeds recorded in the state are grant deeds.

If the grantor breaches the implied warranties in a grant deed - for instance, by not disclosing an unpaid debt on the property - the grantee may rescind the deal and get any payment back, or may sue for any loss of value that occurred.

The less common type of deed, a quit claim, offers no warranties or protections to the grantee. It simply grants whatever rights the grantor has, if any, to the grantee. You can issue a quit claim on the Brooklyn Bridge if you want, even though you own zero interest in it.

A quit claim plays an important role in some property sales. For instance, if a married person is selling sole and separate property, the title company frequently will ask the seller to provide a quit claim from the spouse. This quit claim reassures the title company that the spouse will not claim half-ownership once the sale occurs.
Question 3:
I purchased a condo with my wife at the time and we have since divorced. We didn't' go to court to settle property. She has decided to give everything to me including the condo. She said she would be happy to sign whatever she needs to. I just don't' know where to start and what docs are needed. I need to get her off title and the mortgage. I think she wanted out to basically not be responsible for it and just leave it to me, which is fine. So if you could give me an idea of where to start that would be great.

Answer 3:
My best advice would be for you both to consult with your respective attorneys. Getting your wife off the title to the property can be accomplished by recording a deed from her to you, but getting her off the mortgage is a bit more problematic. That would require the approval of the lender, who would have to agree to release her from her obligations under the promissory note, and agree to a modification of its Deed of Trust to reflect you as the sole owner.